I join Chris Stedman in his call to quit the billboards, the placards, the childish jabs, and all the rest of the insecurity-driven nonsense that's all too common in the public discourse over the a/theist debate. I ask my fellow Christians to focus on spending our efforts this Christmas season on cultivating loving relationships, thereby doing the most profoundly productive thing we can do toward keeping Christ in Christmas.

Let's all quit the War on Christmas, because it's the only way any of us win.
CNN Belief Blog
Opinion by Chris Stedman, special to CNN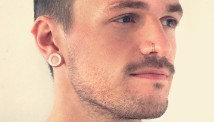 (CNN) — The "War on Christmas:"  what — or who—is it good for?
In recent years, one organization, American Atheists, has claimed the mantle of prime atheist promoter of the tired "War on Christmas" narrative.
This year, they ushered in the season with an electronic billboard in New York City's Times Square carrying the message: "Who needs Christ during Christmas? Nobody." The word "Christ" is crossed out, just in case their message wasn't clear enough.
The American Atheists maintain that their latest entry in the annual "War on Christmas" saga is a message to other atheists that they are not alone.
In a recent Fox News appearance, American Atheists President Dave Silverman said, "The point that we're trying to make is that there's a whole bunch of people out there for whom religion is the worst part of Christmas, but they go to…
View original post 652 more words